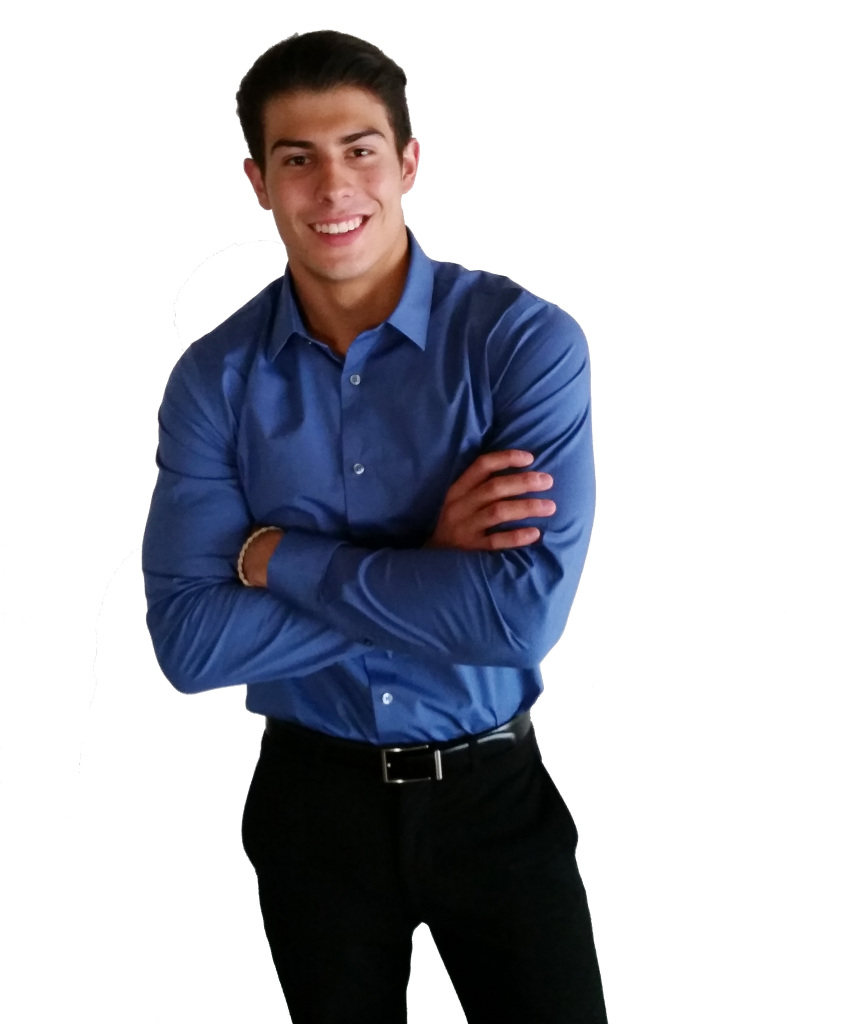 My name is Jonathan Catanio, I'm a 23 year-old student at California Polytechnic State University – San Luis Obispo currently pursuing a degree in Computer Science. Over the last few years I have become extremely passionate about programming and my involvement with the program at Cal Poly. There truly is a beauty to programming and it's capabilities; I feel very grateful to be involved with something that shapes the world around us and provides a growing, technological, template for the next generations. This field is moving forward and moving fast, providing endless opportunities to learn and challenge myself on a daily basis. That is exciting and makes me love what I do!
Among my many other ventures is a deep appreciation for fitness and a healthy lifestyle. For a majority of my life I was involved in multiple sports and activities. Eventually, I strayed away from team sports to focus on self improvement and muscle development.  I found great success through countless hours of research and time spent applying this research to my workouts. As I grew, others wanted to follow, so I designed my own workout routines and schedules that I could share with those interested. It has become a very rewarding hobby simply by seeing people implement my schedules into their daily routines and help them become motivated to take the right steps towards a healthy lifestyle.
Though fitness is a major part of my lifestyle, I find a lot of joy in music. The guitar is my instrument of choice, I have been playing on and off for many years. It's always a great time to jam with friends and relax. When I'm not typing, lifting or strumming away I find myself at a rock concert somewhere out of town. Over time I have compiled a pretty unique collection of drumsticks, guitar picks, and autographs from tons of different concerts; I am a magnet when it comes to these pieces of memorabilia!
Well you've made it this far, I might as well tell you my favorite movies. The Godfather and Star Wars. Favorite book? George Orwell's 1984. Favorite color? Blue. Favorite food? Spaghetti bolognese, yum! Favorite place to be? Yankee Stadium. And of course, favorite baseball team? New York Yankees!
Thanks for checking out my 'About' page, feel free to surf the rest of my website!
- Jon