Our prompt at this TransUnion hackathon was to create an interactive game that would help teach users about credit scores and what affects one's score. We sought out to design a simple but interesting game that incorporates life events with a simple journey. The user starts at TransUnion's headquarters in Chicago and travels across the country to the San Luis Obispo location. Throughout the journey the user is prompted with three options that will have an effect on their credit score, overall cash, and salary (displayed in the bottom right of the screen). This provides users with a unique way of decision making while subliminally showing them the impact of their decisions.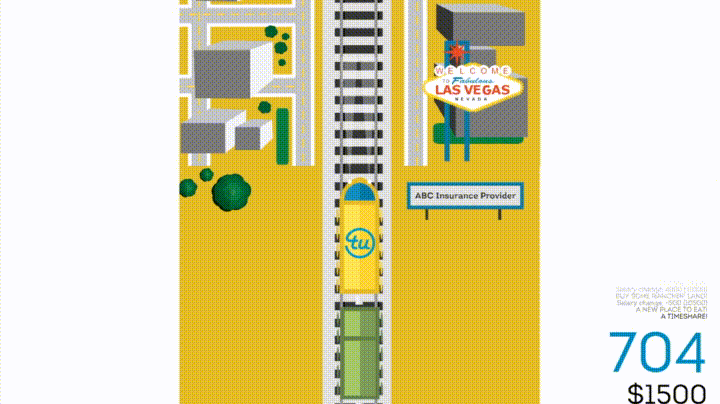 A few notes:
– The game was influenced by classics like Oregon Trail and The Game of Life.
– We have sample billboards in game where ads might be placed upon analyzing a user's decisions and catering proper advertisements for them.
– At the very end we aggregate the data we gained from the user and use this to display helpful messages and generate partner links that offer the user suggestions to help improve their decision making.
– Why a train? In 1968 TransUnion was formed as a holding company for 
Union Tank Car Company
 a railroad leasing organization, so we decided to tie in some company history to give the game more character!
If you would like to see a short ~2 minute video of the game,
click here
.